How Can a Non-Resident Open a UK Bank Account?
How may a non-citizen and non-resident open a bank account in the UK? Discover all your options for both personal and business accounts below.
Despite not being a resident or a citizen of the UK, are you attempting to create a personal or business bank account there? In one of the most business-friendly nations in the world, this guide will provide you with the finest ways to open a bank account.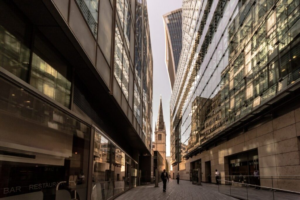 UK banking: An introduction
One of the most vibrant economies in the world is that of the United Kingdom. The United Kingdom maintains its position as one of the top nations in the ease of doing business list despite the recent Brexit snafus. The UK is in fact a very appealing alternative for both physical people and corporations, having a strong currency, little bureaucracy, and English as the national language. In addition, taxes in the UK are lower than the average for countries in Western Europe.
The UK has one of the richest and most advanced banking systems in the world. As was already established, the British pound is a resilient currency that has managed to weather major obstacles in recent years without suffering appreciable value losses. A great option for wealth protection is to receive or store your money in the UK.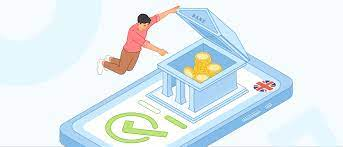 Who May Open a Bank Account in the United Kingdom?
Anyone can theoretically open a bank account in the UK (with a few exceptions). You can still hold a UK bank account if you are a physical person even if you are not a resident or a citizen of the UK. Also, Brexit won't have an impact on this. The possession of a UK bank account is not subject to any laws or restrictions.
But it's not quite that easy. Even while there are no restrictions on opening accounts, this does not mean it is simple to do so. If you are a non-UK citizen or resident, banks are not required to open bank accounts for you. In other words, banks are free to choose whose customers they want as their customers.
Opening a bank account in the UK while not a resident or citizen
You won't experience any issues if you are a resident or a citizen of the UK. Almost every bank will accept you if you simply walk up to it. This post is specifically intended for folks who don't meet these requirements. If you are a citizen who is not also a resident of the kingdom, or if you are a British ex-pat living abroad.
Each bank will have its own rules for opening an account as a non-citizen or non-resident of the UK. But typically, all of the following are absolutely necessary:
a personal encounter. To open a bank account, most banks will need to see you in person. This implies that you must travel to the UK to open an account, even if you are a citizen of the UK and reside abroad or have never been there. Check out our Payoneer and Wise (previously Transferwise) alternatives below if you don't want to or can't come.
the passport. The majority of banks in the UK (and around the world) will demand that you present your passport (or other valid ID depending on the country).
A utility bill in your name from the nation where you are now residing would suffice as proof of residency in this circumstance.
Tax certificate: A tax residence from the nation in which you are now residing may be requested by some banks.
Which UK bank allows account opening quickly?
Of course, if you're a new immigrant to the UK, you presumably lack all of the listed paperwork.
Fortunately, banks have gotten a little more lenient in recent years about the types of documentation they would accept as evidence of address.
Many banks will accept a letter from your university's admissions office verifying your address if, for instance, you are studying in the UK.
As long as it is less than three months old, many banks will also accept a letter from Jobcentre Plus confirming your National Insurance number or even one from your employment.
Visit your bank and request that they alter your correspondence address to your UK address before you depart for the UK. You might be able to do this through online banking.
When you've moved, ask your bank to mail a bank statement to your new address so you have a record of your new address in the UK.
The multi-currency account from Wise can be the best option for you if you need to open an account but lack a proof of address in the UK. From your usual collection of documents, you can provide a proof of address, and online verification is available.
Corporate Bank Account in the UK
You'll need a bank account in the UK if you run a business there in order to receive payments. Although it is possible to have a UK corporation and a bank account in another country, this is typically not the most practical choice.
It is quite beneficial to start a UK company from abroad. The UK is among the greatest places to create your firm if you conduct online commerce.
However, believing they must travel to the UK to do so is one of the barriers that prevent people from starting a UK business. That is untrue. There are options that don't necessitate a meeting, even though the majority of banks will also want a real meeting to open the account. Read more about Payoneer and TransferWise below.
Wise (formerly TransferWise)
Global services are offered by TransferWise (now Wise), which caters to both people and businesses. If you wish to have UK bank details, it is one of the internet financial organizations with the fastest growth.
Both individuals and businesses can register an account on TransferWise, and both will obtain a free UK bank account number with the capacity to send and receive money through it.
On TransferWise, creating an account doesn't require face-to-face interaction. You will nevertheless need to present proof of identity, such as your passport. You must submit your company's incorporation papers if you are a corporation.
TransferWise is cost-free, and it will give you information about the US and European (SEPA) bank accounts.
Payoneer
If you need a UK bank account number, Payoneer is a fantastic alternative. It can still be a fantastic choice for some individuals even if it has more limits than TransferWise and is not a fully functional bank account.
It's entirely online to apply and open an account, just like with TransferWise. You will have access to the details of your UK bank account after your account has been approved.
The biggest restriction with Payoneer is that you can only use it to receive transactions that are linked to your line of work. Money cannot be sent or received from friends or family. Payoneer allows you to accept payments via bank transfer or credit card for services rendered online, for instance.
Additional Resources for International Banking
Check out some of our other articles on the topic if you're thinking about choices for banking abroad. Check out our guides on how to open a bank account in Europe and the US for non-residents. UK Finance offers further information specifically about banking in the UK.
FAQ
Can non-UK citizens open a bank account in the UK?
Foreigners can open traditional bank accounts in the UK as long as they provide address verification, which might be challenging in some cases. The good news is that there are businesses like Monzo or Monese that provide UK bank accounts despite the lack of address verification.
Which UK banks allow non-residents to open accounts?
Which UK banks allow non-residents to open accounts?
The Four Largest UK Banks
Barclays Worldwide: One of the oldest banks in the UK, Barclays International has more than 1500 branches, making it one of the most popular and straightforward to create an account with. Other notable banks in the UK include Lloyds, HSBC Business Banking, RBS/NatWest, and Lloyds.
Which banks in the UK accept non-UK citizens?
The two online banks that may approve your application if you wish to open a bank account in the UK without providing proof of a UK address are Monese and Revolut (although they still demand confirmation of residency in the EU/EEA or another country).
How can I open a bank account in the UK without an address proof?
You could still be able to open a basic bank account even if you can't satisfy the standard address verification requirements to open a current account. letter of entitlement from the DWP, HMRC, or your local authority, or a letter of identification confirmation from the DWP or local authority.
Can someone with a tourist visa open a bank account in the UK?
You can open a bank account if you have a visitor or tourist visa by going to a nearby branch and showing your passport. You must contact a local bank with connections to a UK bank if you currently reside outside of the UK and have no plans to migrate there.
Which UK bank allows account opening quickly?
What UK bank account is the simplest to open? Opening an account with one of the biggest banks in the UK, such as Barclays, Lloyds, HSBC, or NatWest, is typically simpler. These banks have a lengthy history and are extremely trustworthy.
Which UK bank offers the finest services to foreigners?
HSBC. One of the top four international banks in the UK, HSBC has locations throughout more than 80 nations. Due to its extensive global presence and diversity of financial products, it is a well-liked bank among expats. Even before departing from your native country, you can open a bank account.